Recreating the ambiance of a Mediterranean garden is easier than you might imagine. Also, with the forecast of hot, dry summers, it is increasingly important to make our gardens more drought resistant.
A Mediterranean garden is full of low maintenance, fragrant and architectural plants; gravel and paving replace time-consuming lawns, and seating areas and potted plants abound, so incorporate any or all of these into your Mediterranean garden ideas to recreate the feel of sunnier climes.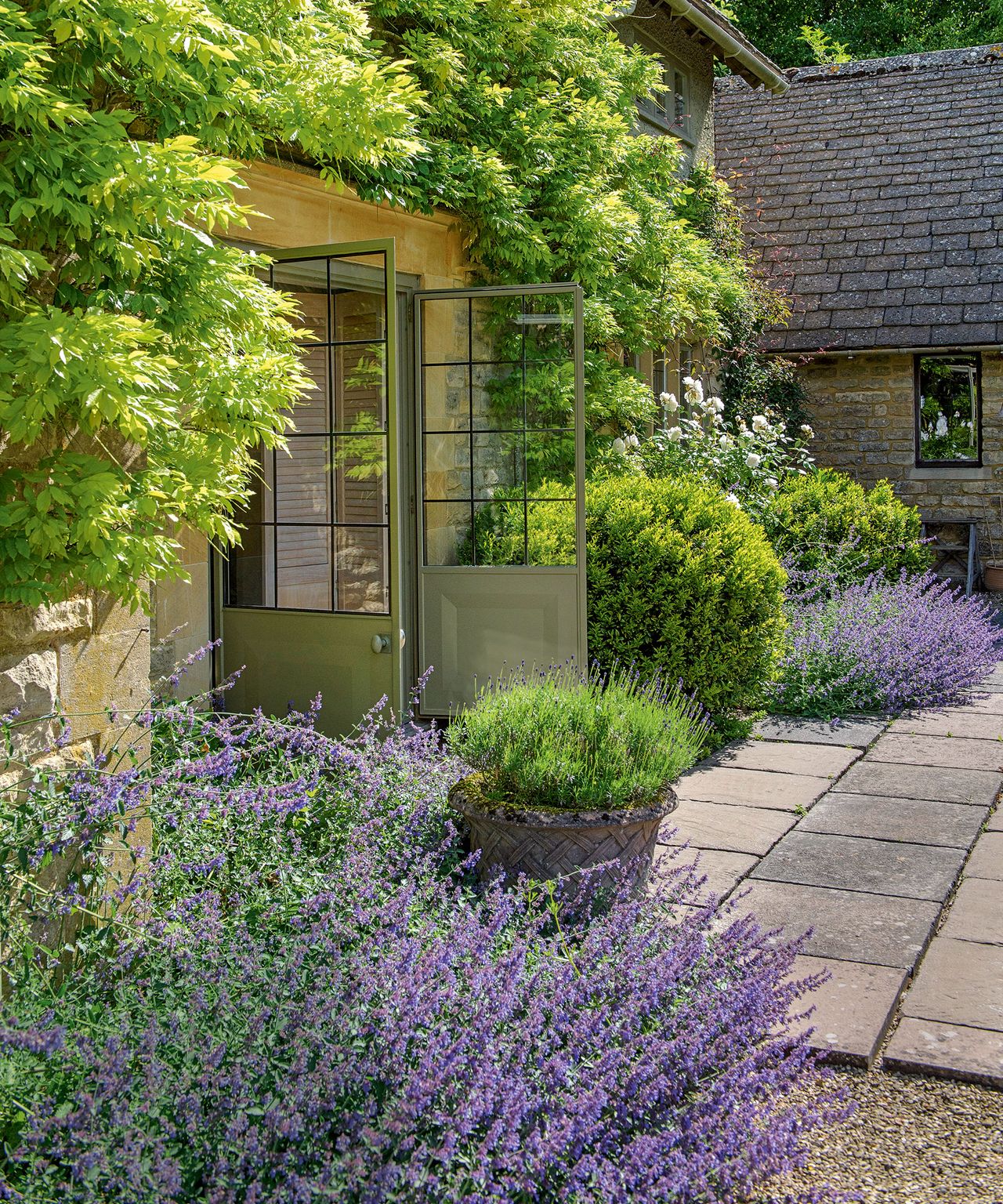 Mediterranean Garden Plants to Include
Evoking the feel of a Mediterranean garden involves experimenting with an array of different plants.
You don't have to live in Italy or Spain to incorporate herbs, shrubs and flowers from those countries into your flower bed ideas – you can recreate the feel in a sheltered spot in a border or on the patio. .
Many drought-tolerant Mediterranean plants are the ones you'll have on a list when planning a dry garden. At the end of winter, in a Mediterranean garden, you will often see acacias and lemon trees in all their glory; in spring crocuses, ornamental grasses, annuals and cistus take center stage, and in summer it is bougainvillea, pelargoniums, fragrant herbs, oleander and olive trees that we know best. Then, in the fall, there's a smaller burst of beauty with autumnal cyclamen and crocuses, rosemary often blooming year-round, and architectural palms adding height and Riviera glamour.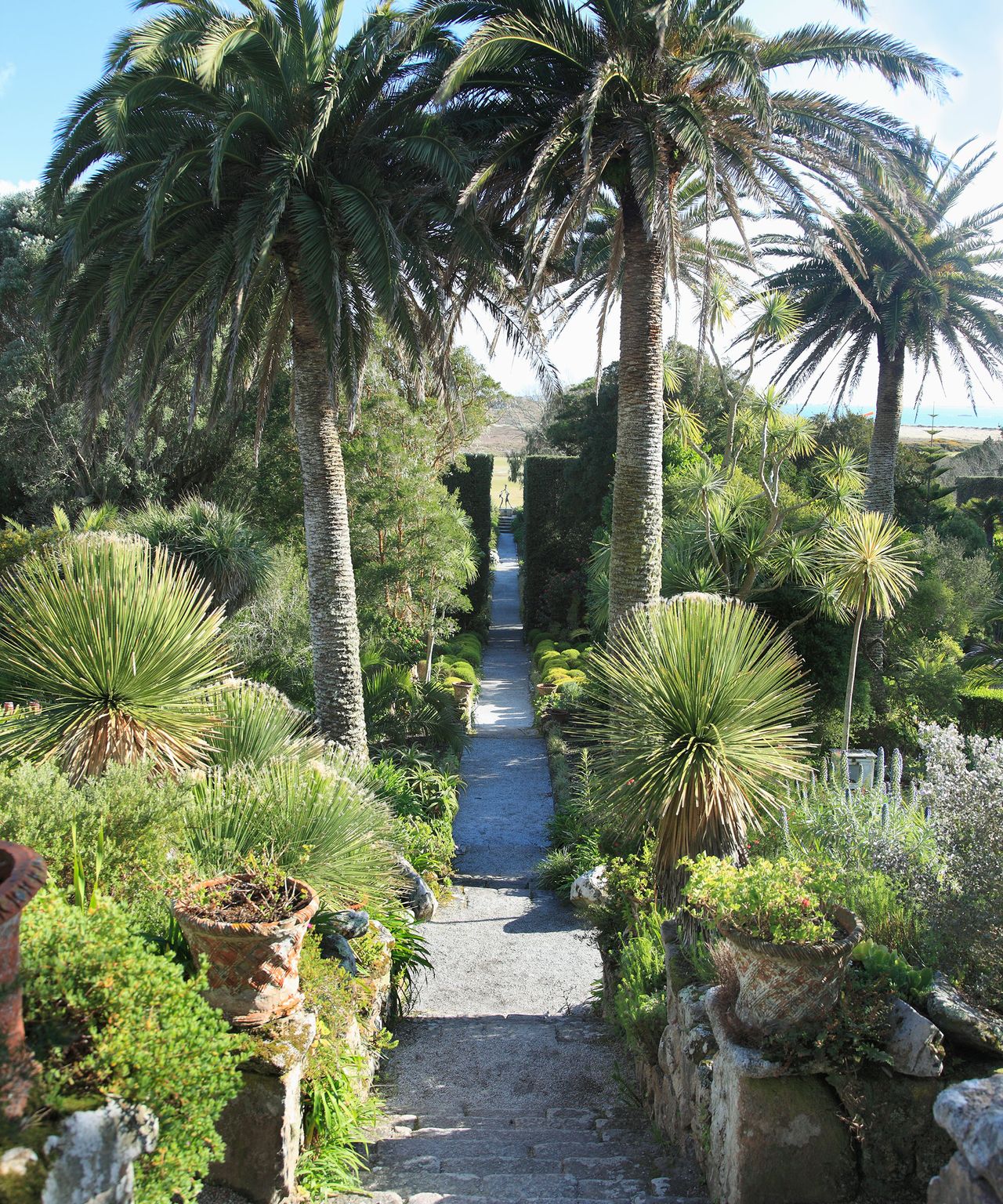 Classic plant choices for a Mediterranean garden include:
Olivier
citrus plants
Agave
Agapanthus
Lavender
Rosemary
Herbs
Pelargoniums
Bougainvillea
Palm trees
Cypress
Yucca
How to Plant in a Mediterranean Garden
Spring is a great time to plant a Mediterranean garden, when the soil has warmed up a bit, and to avoid root rot after wet and cold winters.
Select the right plant for the right place, taking into account both soil and appearance. The more you can mimic a plant's native growing conditions, the more likely it is to thrive with little maintenance required.
"Mediterranean plants have evolved to take advantage of long sunny days, where excellent light quality is essential, so avoid planting in the shade of large trees," advises Peter Jones, garden manager at RHS Wisley.
Peter offers the following tips for planting:
Mediterranean garden plants prefer free-draining soil, so don't plant them on a waterlogged site in winter
Consider how frost is in your garden
A south-facing site that enjoys the sun all day, sheltered from bad weather, is ideal
Mediterranean plants generally prefer nutrient-poor soils, so avoid feeding the soil
Prune and prune rosemary, lavender and cistus after flowering to prevent them from becoming woody and long
Many drought tolerant plants will form plant communities and the key to this style is to repeat planting a few choices rather than a lot of variety.
Mediterranean Garden Design Ideas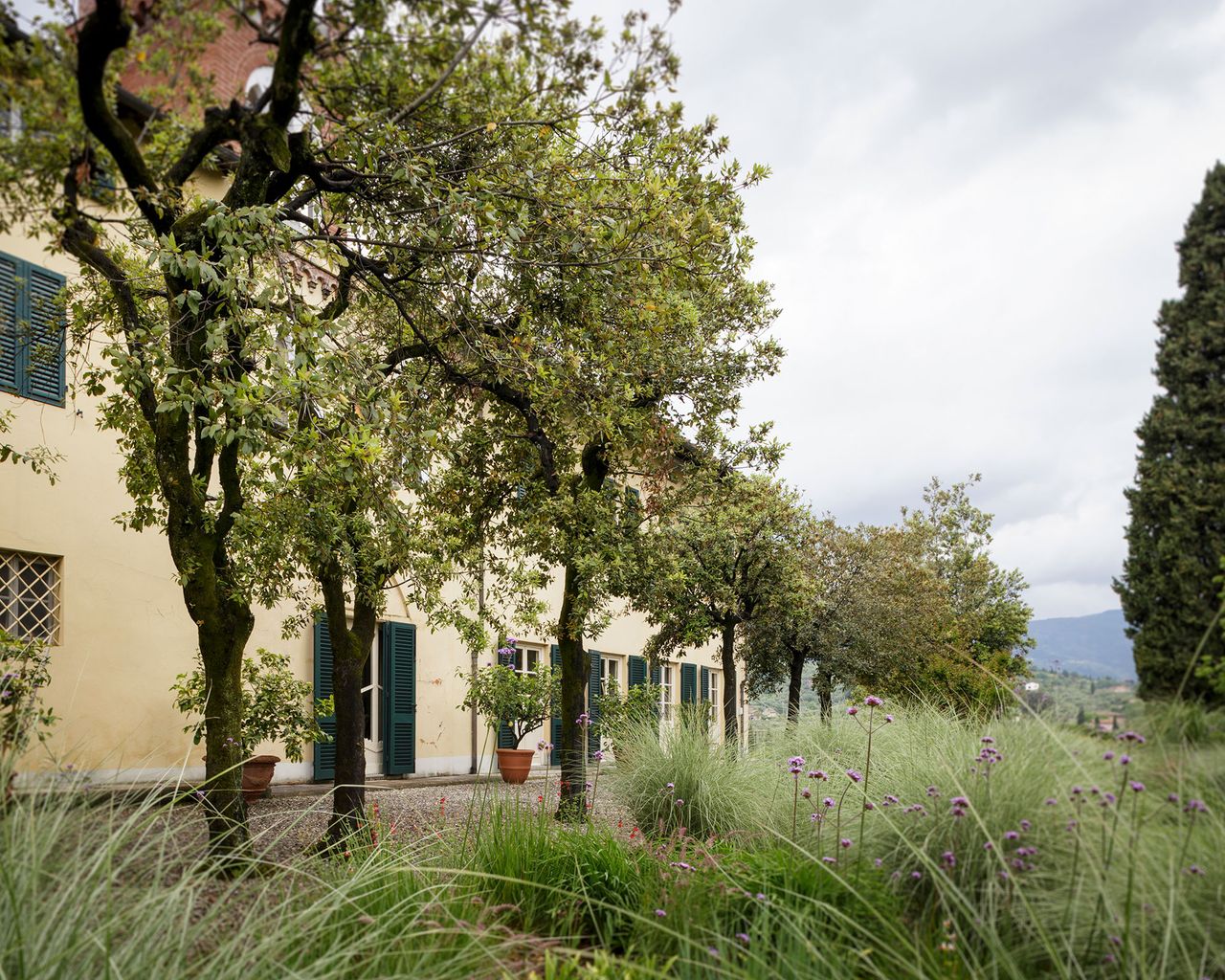 A sunny slope is ideal for creating a Mediterranean garden style as drought-tolerant plants prefer free-draining soil, but any sunny area will work well, with a gravel mulch to keep the crowns dry and provide a suitable background.
Consider evoking romantic, windswept sand dunes by weaving a wooden boardwalk into your Mediterranean garden. Take inspiration from rock garden ideas and border steep rocks and gravel to reflect the coastline. Plant ornamental grasses and shrubs that mimic the wild scrub found in arid areas.
Make the most of dry soil conditions by planting a combination of Stipa gigantea (golden oat), Santolina chamaecyparissus (cottony lavender), nepeta (catmint), salvia and small weeds.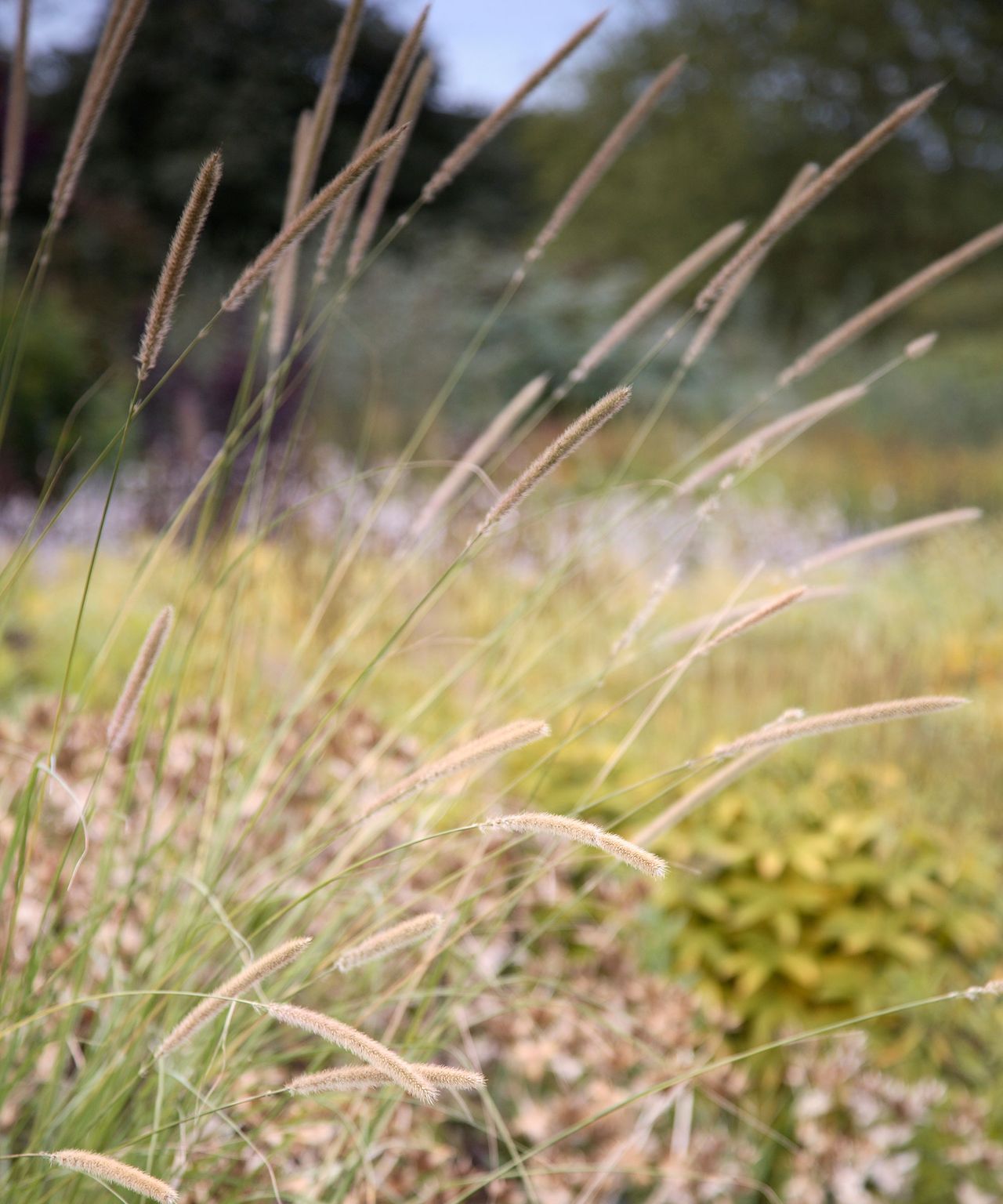 Create a Mediterranean garden
The warm-toned gravel and paving is typical of the Mediterranean garden style, with terraces created for outdoor dining and pergolas added for shade, on which climbing plants are trained.
For a small garden idea, this is a practical option, avoiding high maintenance lawns and instead using gravel or paving as the base for the design, softened with a ground cover and a assortment of containers.
Create relaxed and informal spaces surrounded by textured, fragrant plantings and rustic details. It takes a bit of planning to create that weathered feel, with structure and planting working together.
Terraced levels with stone walls, natural stone pavers and whitewashed walls are also common, or inject color and pattern with mosaic details in walls, risers or patios.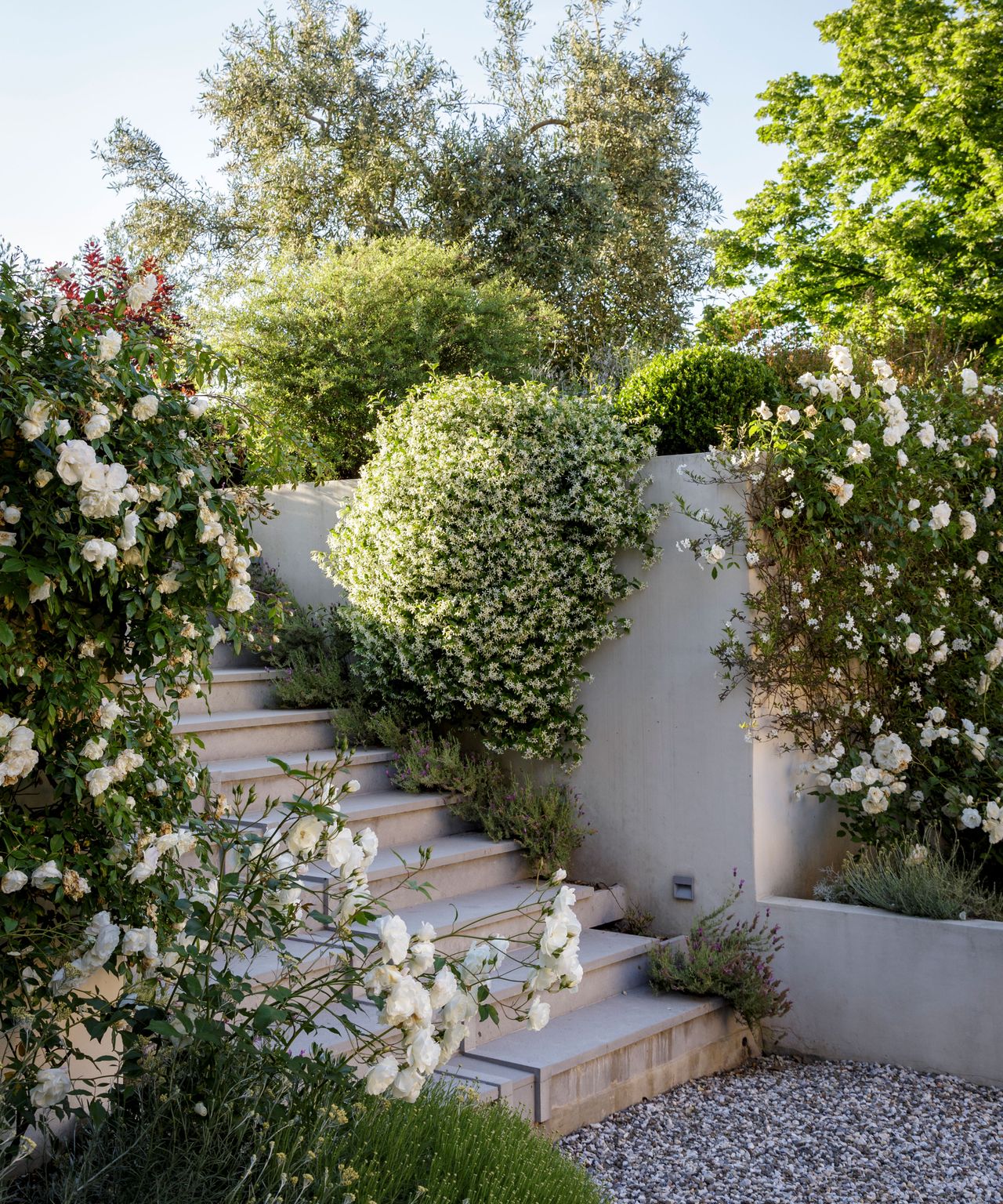 To prevent plants from self-seeding in a gravel garden, lay landscape fabric over the ground and cut crosses to fit the plants in, then add a layer of gravel in between. Choose a gravel color to complement the other hard landscaping elements and materials in the garden.
Using pots in a Mediterranean garden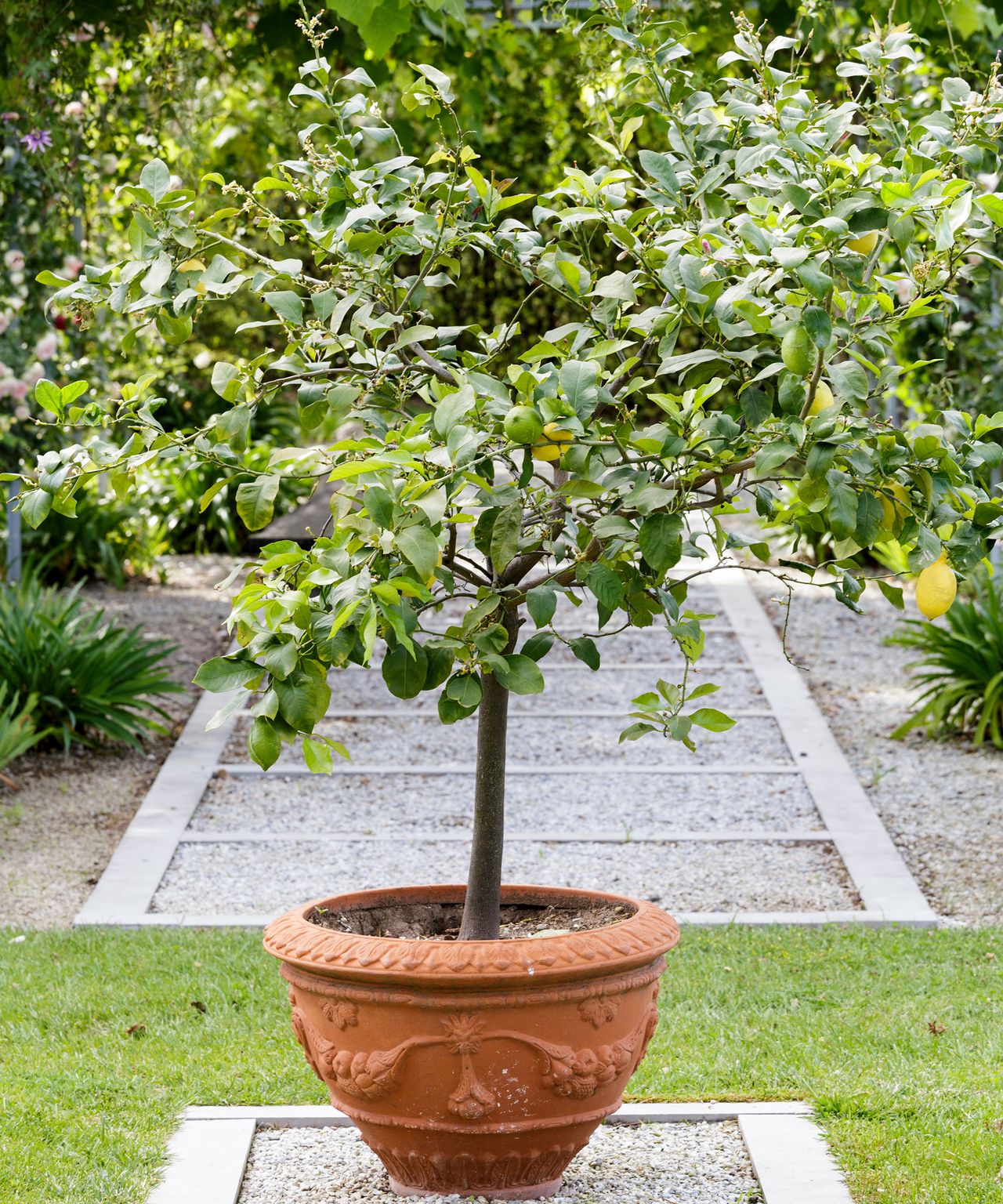 Terracotta pots filled with bright and vibrant flowers, citrus trees or architectural palms or yucca plants are hallmarks of a Mediterranean garden.
Include containers of different sizes, smaller pots to line the walls and display in groups, and large oversized containers to make a statement as part of your yard ideas.
Make sure all containers have good drainage and fill the bottom of pots with crocs or stones before adding compost to aid drainage.
Place the pots in a sunny, sheltered spot in the garden and water only when the compost seems dry. Tender plants can then be moved indoors for the winter if you live in cooler climates.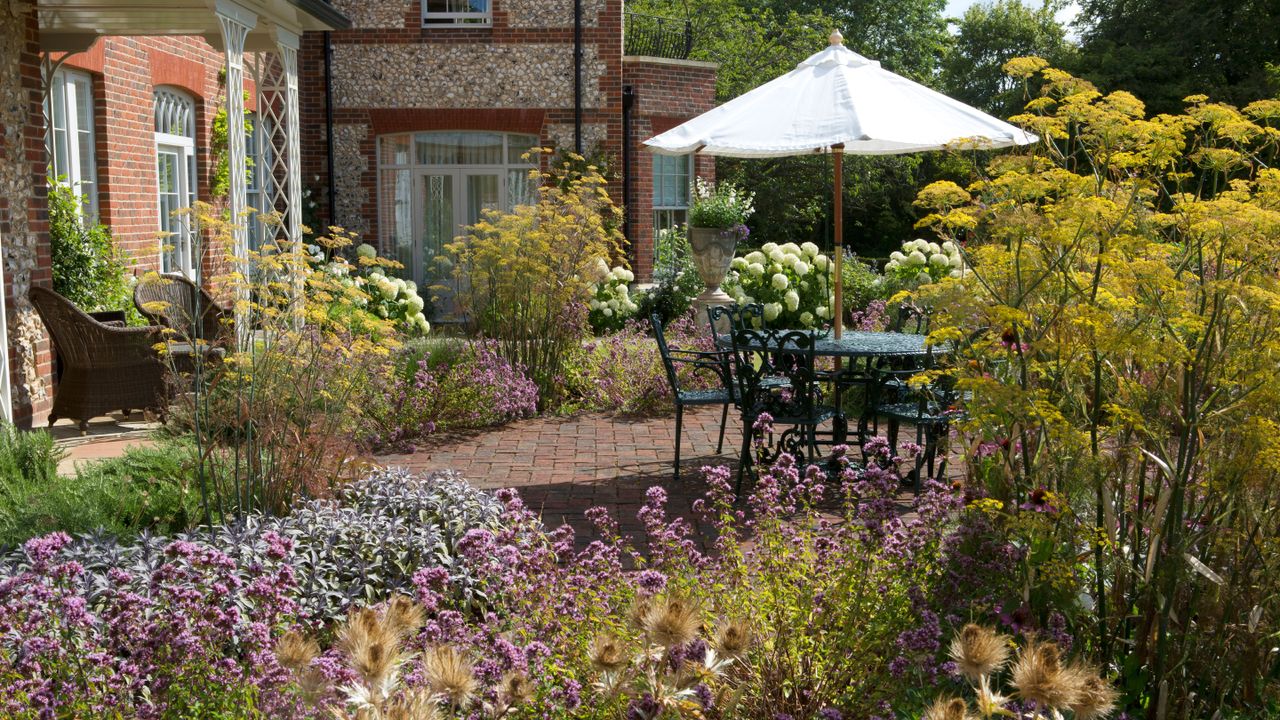 What is a Mediterranean garden style?
The Mediterranean garden style refers to the garden characteristics of the countries that surround the Mediterranean Sea – such as Spain, France, Greece and Italy. Some plants grown in the Mediterranean are true natives of the Mediterranean, while others come from similar climates in California, South Africa or South America, but all are adapted to the Mediterranean climate.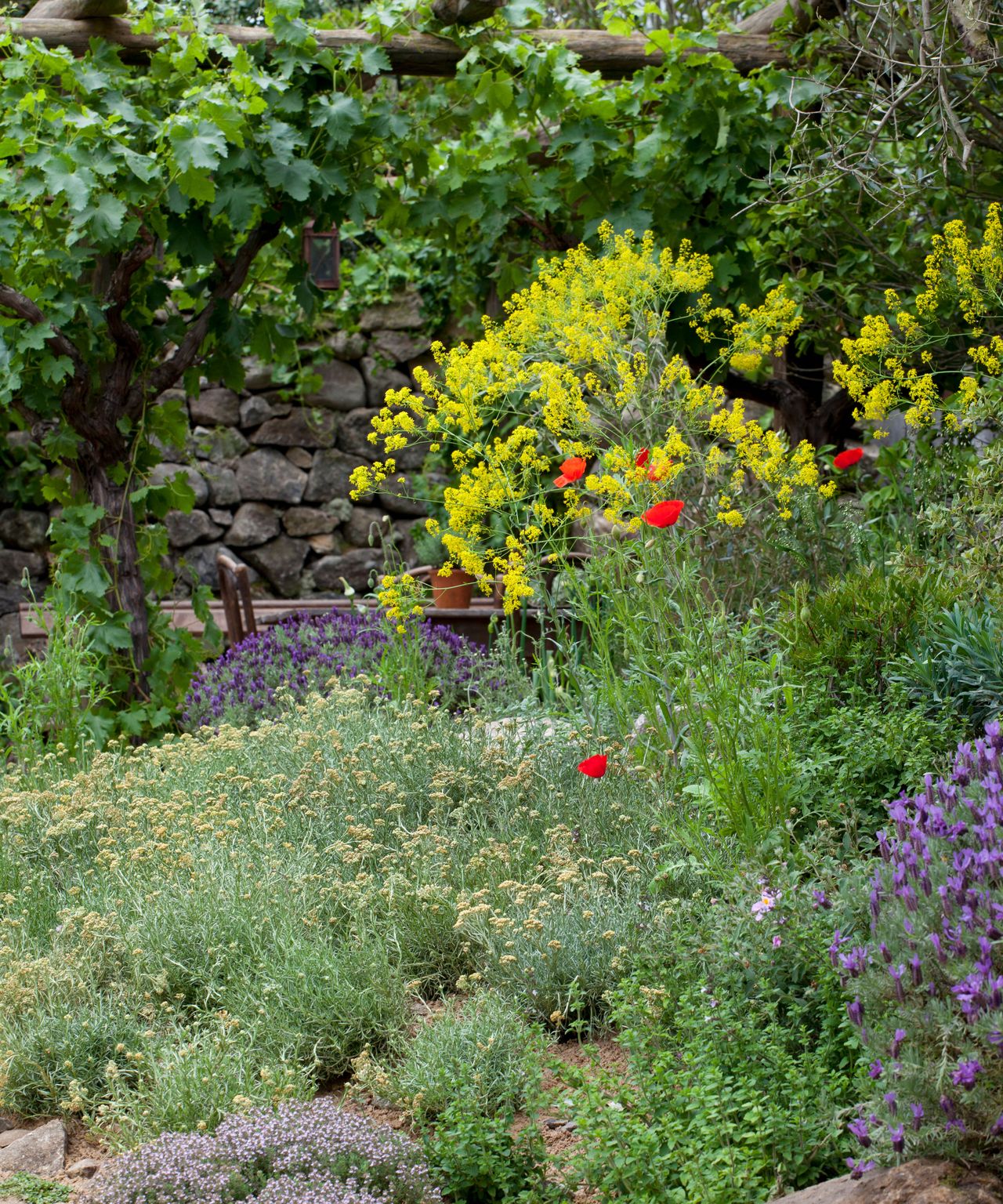 In the wild Mediterranean, plants benefit from wet and relatively mild winters followed by dry and sunny summers. Many grow through the winter, flower in the spring, set seed and then take a break.
In a Mediterranean garden, most plants benefit from sun and good drainage and, although they need winter humidity, they hate winter humidity. Many, especially bulbs, appreciate dry, even parched summer soils.
What plants grow in a Mediterranean garden?
There are many options for plants growing in a Mediterranean garden. Many of the plants you see in these summer hotspots will grow just fine anywhere if given a sunny, sheltered location and well-drained soil.
And as climate change begins to impact gardens, more and more regions already have similar growing conditions – low rainfall, summer sunshine and dry winters – to those of the Mediterranean, making native plants of this region ideal for a plot without a garden hose. .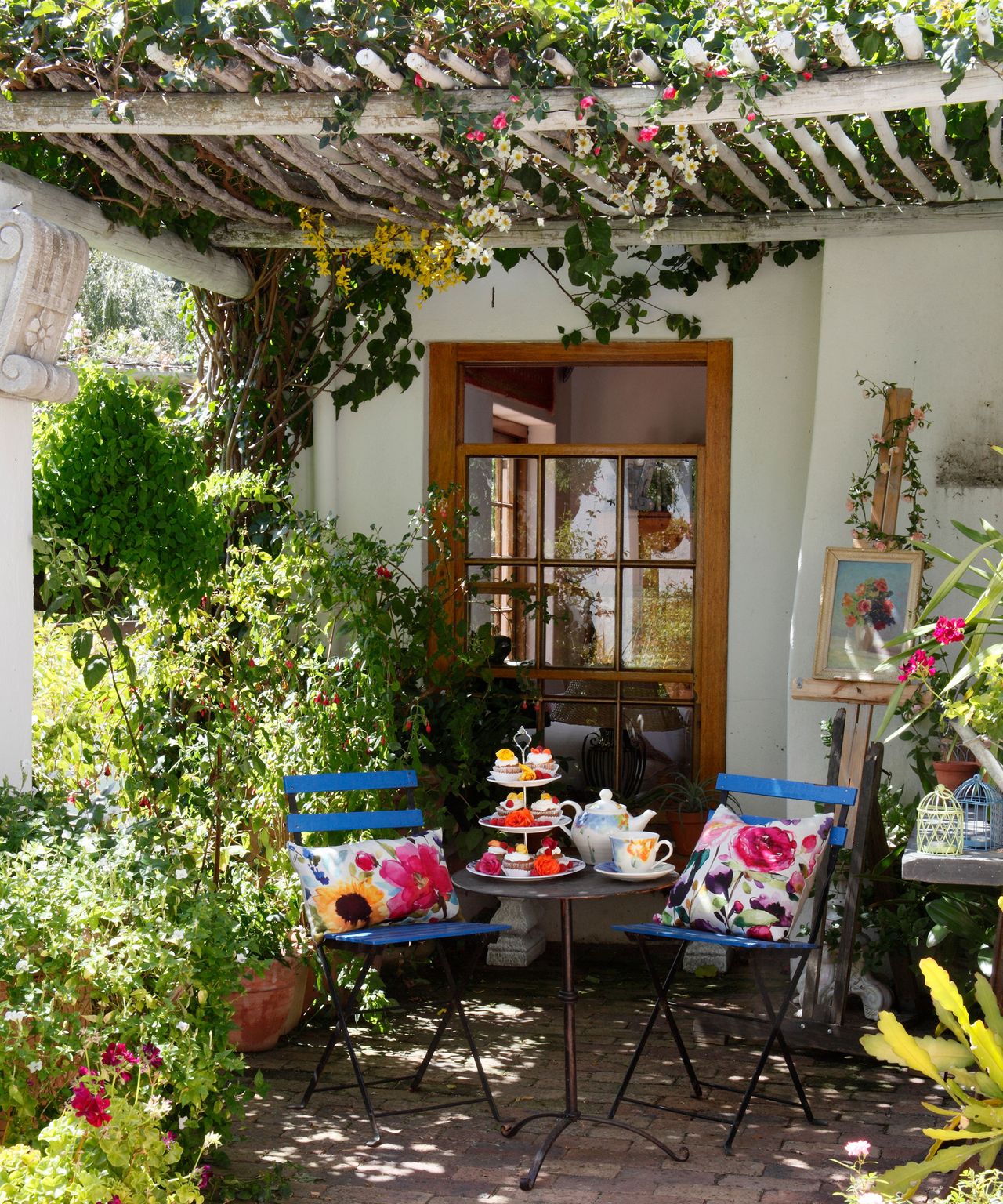 A few simple terracotta pots – the classic choice for Mediterranean garden containers – planted with colorful pelargoniums and freshly leafed succulents will recreate the spirit of a Greek balcony.
Or you can turn a sunny seating area into an Italian-inspired terrace, surrounding it with herbs like oregano, thyme and bay leaf. Add a pergola, then plant fragrant climbing plants or grow a vine – the leafy canopy will also provide welcome dappled shade.
How to make my garden Mediterranean?
Creating a Mediterranean garden is easier than you think. If you have room and a soft spot with free-draining soil, you can easily mimic the style.
Use a tree, such as an olive or hardy palm as a focal point, then add shrubs and perennials, such as Portuguese laurel, euphorbias and genista. Plant fragrant flowers like jasmine and lavender – when their scents are released, they will evoke happy memories of sunny escapes.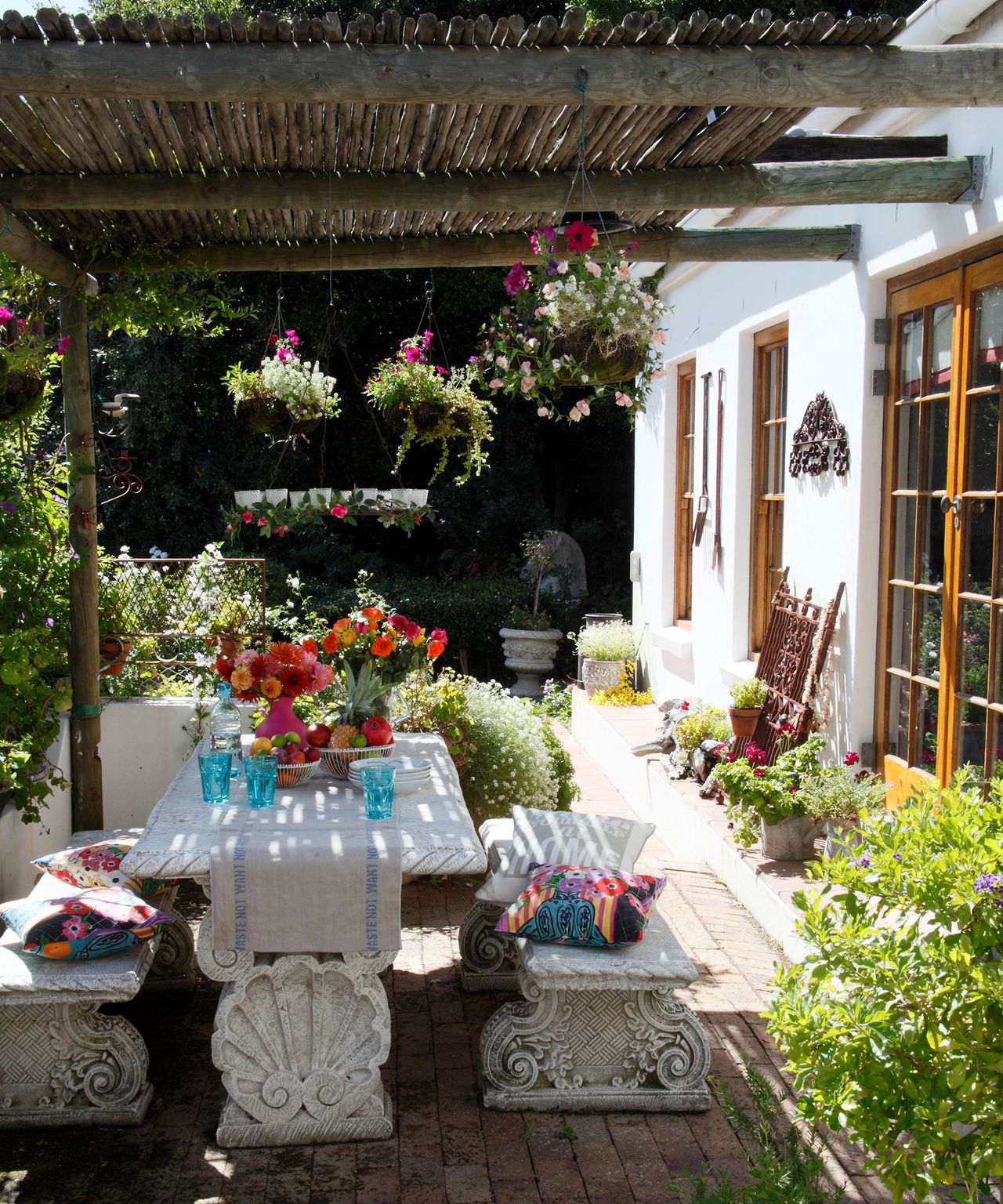 Mediterranean winters tend to be cold and dry, so native plants can be surprisingly hardy. But when prolonged cold is combined with humidity, they will suffer. If your soil is not naturally draining, be sure to dig plenty of sand into it; otherwise, consider building raised beds to improve drainage.
Growing these plants in containers is another option, especially if you have heavy clay soil or live in an area with heavy rainfall. The pots also have the advantage of being easily moved under cover in the fall.
Whether you just want to add a touch of the Mediterranean or embrace planting it wholeheartedly, Mediterranean garden ideas are surprisingly easy to create.
Source link