There's a new trend in hard landscaping set to dominate garden design in 2022, and it puts softness into spaces while using hard material.
For seats, paths and terraces, this year will be all about curves. Organic shapes work well in small spaces to create calm, harmony and flow. They are characterized by rounded edges and wavy lines, with relaxed planting added to the mix. The year's leading garden trends, these flowing lines find their way into the natural world and give it an organic character. "The curvilinear form is a deeper way of working with space and resonates with the way things move and organize themselves in nature," says landscape designer Mark Laurence.
Why are curves a key garden trend for 2022?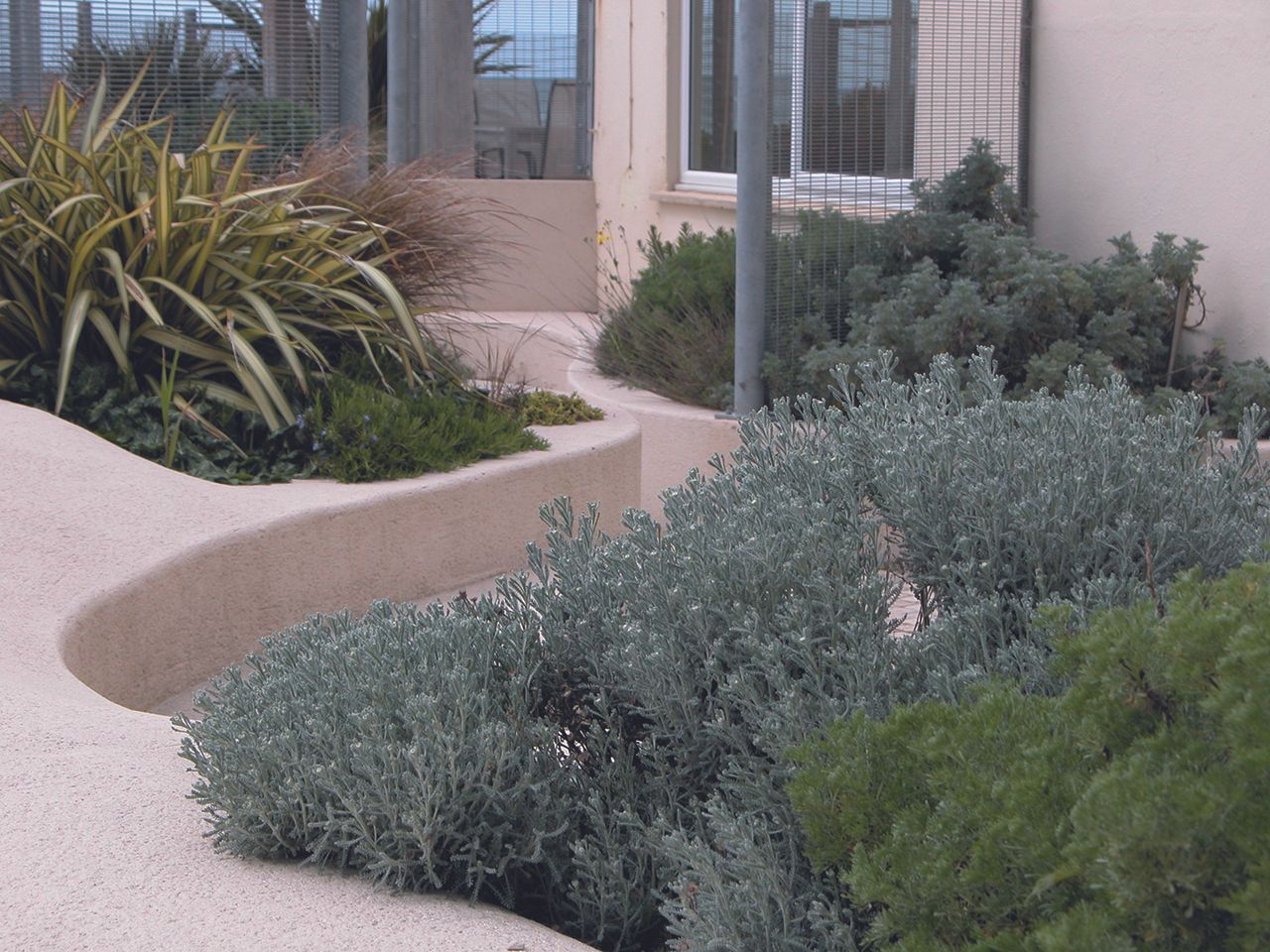 There are practical reasons to use curves in modern garden ideas, as they can enhance a seating area by cocooning it with a low wall or introduce a whimsical path. "When clients ask me to design a backyard, it is always tailored to the uniqueness of their space. It's not just about curving for fun, but making them work in a specific context," says landscape architect Ian Kitson. "It's also important that backyards have their own character independent of any architecture that surrounds them."
Curved shapes are a nifty design hack that can also make a small urban space look and feel larger. "Curvy beds soften boundaries and create an illusion of space," says Katrina Kieffer-Wells of Earth Designs. "Use them to create layers of interest with grasses and tall flowering plants." The curves bounce the eye off a narrow garden to also expand the space. "I love curves, especially in small gardens," says Catherine Clancy. "They give a softer, organic and flowing shape."
How to Introduce Curves into Garden Design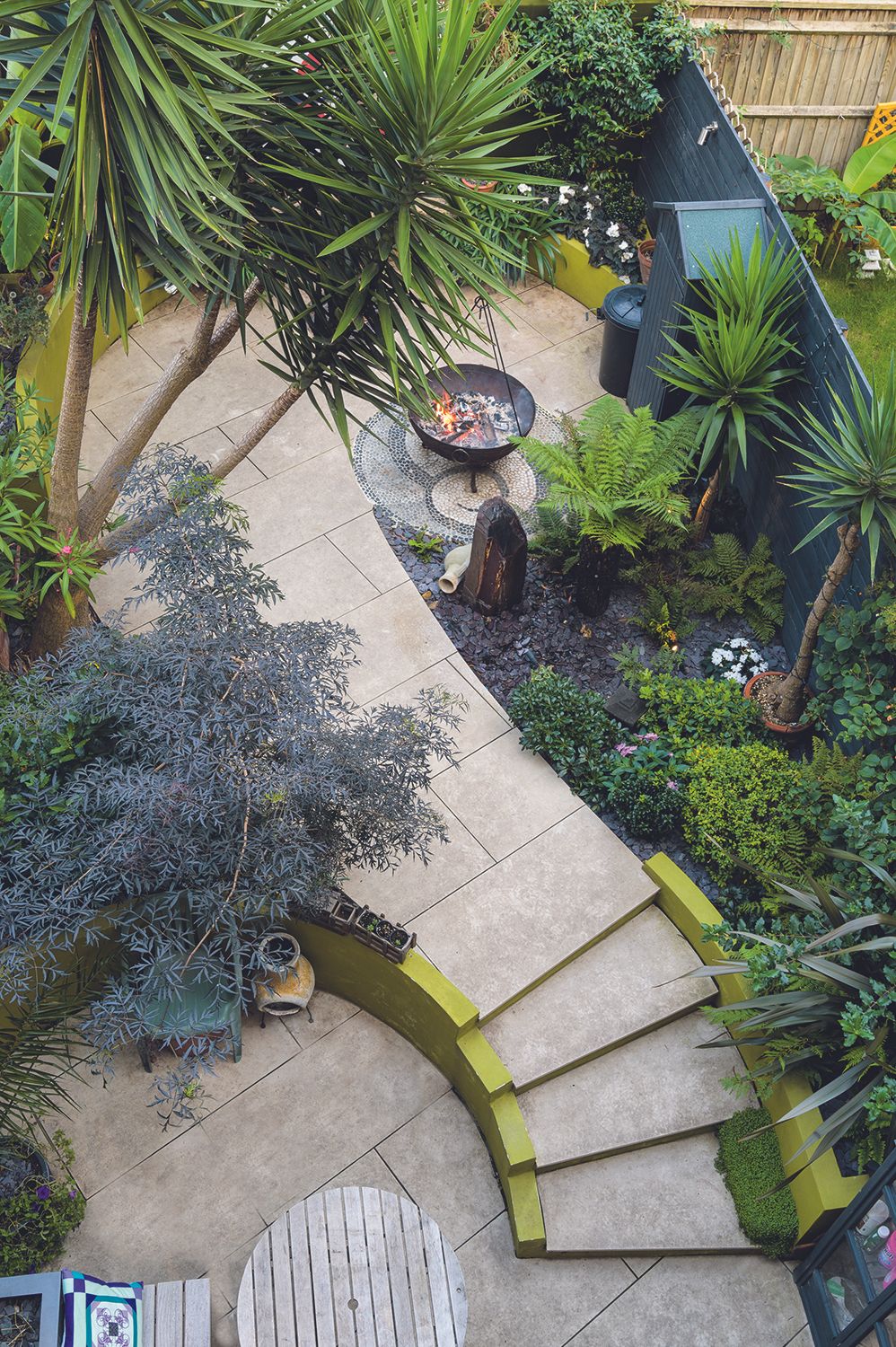 Curves are having a moment with anyone wondering how to plan a modern garden, as the trend from last year's Chelsea Flower Show is picked up again. "Getting creative with shapes is the latest design trend that we love," says Claire Wilks of Garden Trading.
If you want an easy way, she suggests "start with winding paths surrounded by curvy hedges and borders and focus on the spherical shapes in the shrubbery. Choose rounded furniture to match those soft edges and pull it all together. When it comes to materials, bonded resin and stone sets are perfect for creating irresistible curves.
Which plants are suitable for curved garden design?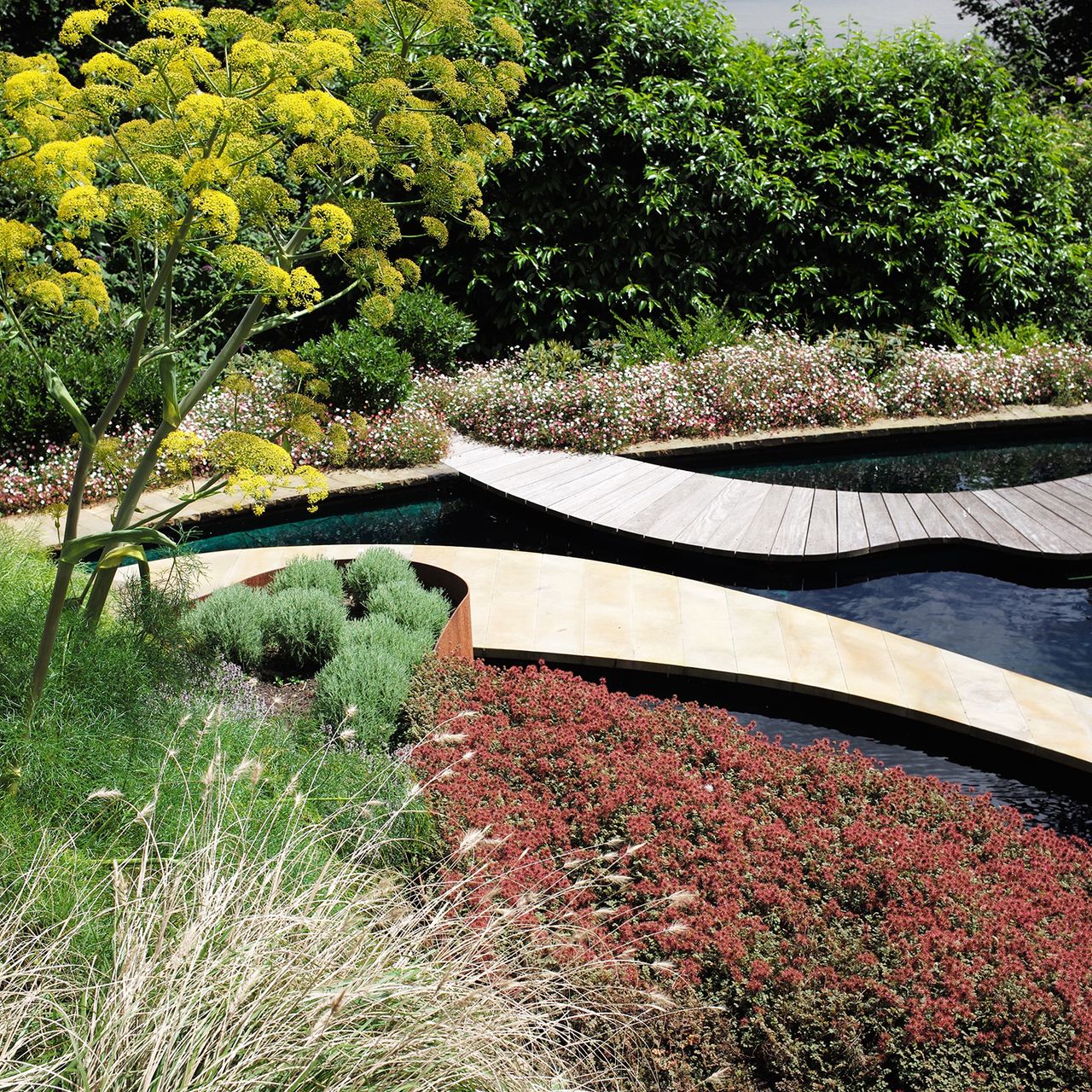 Plants with a naturally mounded shape, such as hebe rakiensis or hakonechloa macra, or that can be cut to shape, such as taxus baccata, work well. "This can be further balanced by selecting tall shrubs and similarly shaped trees," says Helen Elks-Smith. "Acer campestre is an ideal tree for small gardens and has a nice soft rounded canopy. Large shrubs such as Osmanthus armathus can be pruned to a nice evergreen mound shape.
Are curves easy to add to the garden design?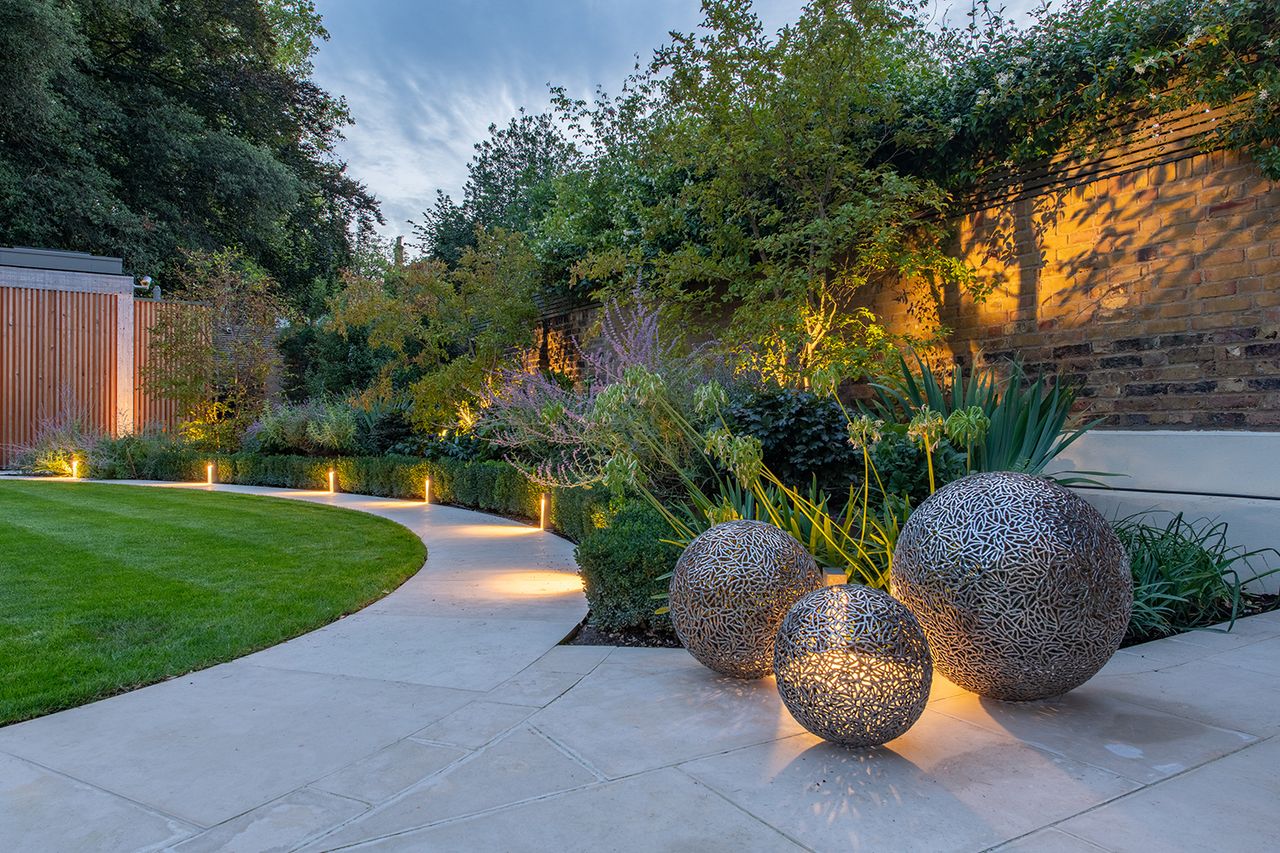 Curves are not a magic bullet, as award-winning designer Juliet Sargeant points out. "Curvilinear designs can be difficult to fit into small spaces, but if done right, they can bring a great sense of movement and depth." Ideal for anyone wondering how to make a small garden bigger.
Adopting curves also means throwing away the rule book. "Linear gardens and rectangular lawns don't have to be the norm," says John Wyer. "Bringing more organic curves and shapes into an urban garden helps create a more natural space."
Make sure the curves have a purpose and think about how they fit with the geometry of your garden and the architectural style of your property, and you'll have it nailed.
Source link