While we wouldn't like to admit it, winter is coming, as fans of a certain TV show would say. Soon, the time will come for coats, sweaters and cozy atmospheres. But it will certainly be difficult to let go of the summer. We will try to capture every moment that we can spend outside until the snow falls. If you live in a house with a large patio or backyard, you're in luck. And we're here to tell you that there are many ways to turn your backyard into a winter-friendly place. So here are some winter garden design ideas that you should definitely try if you want to be able to spend more time outdoors even after the temperatures drop!
Invest in furniture that you can use all year round
---
Invest in waterproof garden furniture
Having good garden furniture is a big investment. Especially if you plan to keep them outside year round. They must be waterproof to be able to withstand rain, snow and cold. In order to get them ready for the winter months, all you need is pretty comfy cushions, cushions and, of course, cozy blankets. By covering your furniture with warm textiles, you will be able to sit there much better and more comfortably in cold weather.
Having a closed terrace is always a plus
Closed patio – winter garden design ideas
Having a closed terrace is always a plus. You can hide from the cold, while still feeling like you are outside. You can create a whole seating area if you have enough space or just have a nice lounge chair where you can sit, relax with a glass of wine and a good book after a long day. The good news is that these days there are indeed ways to fence off your patio, but you can pop all the fencing and leave it open for the summer. You can even install a retractable roof in case you want to grab some vitamin D.
Fireplaces bring so much warmth to your garden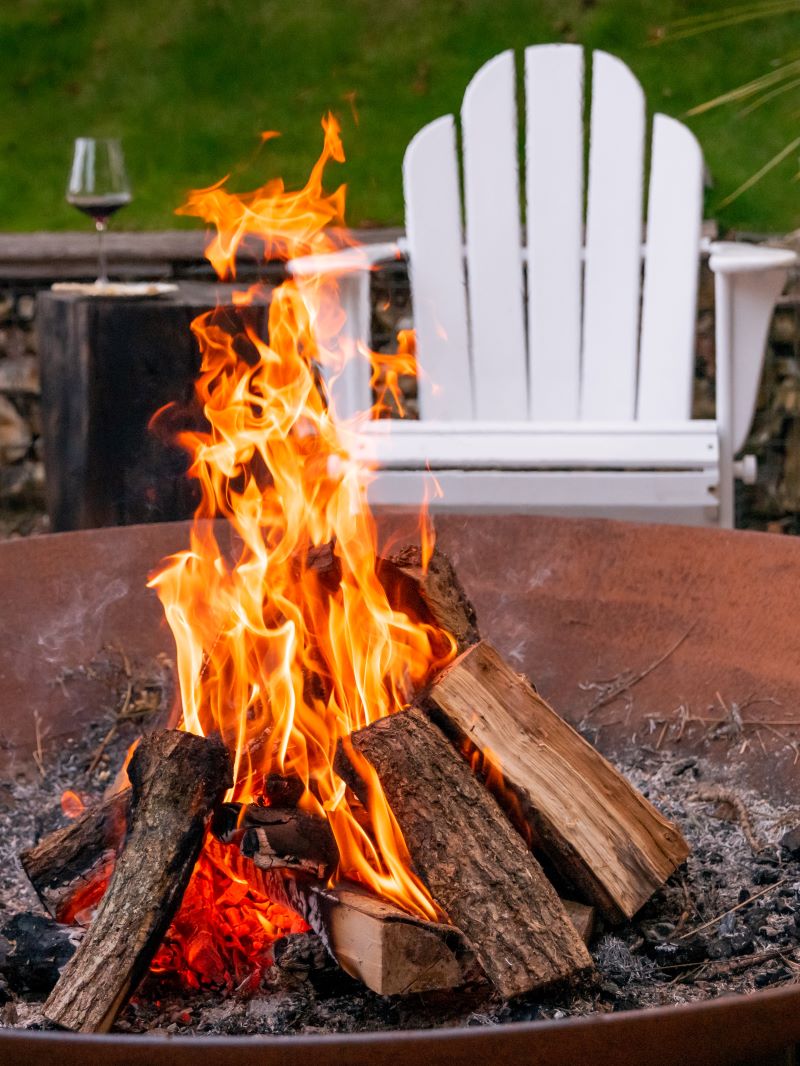 Install a fireplace
If you are having trouble fencing your patio, but still want to find a way to sit outside and relax, then this is the best thing to do. A fireplace creates a comfortable environment and nothing can keep you as warm as a fire. You can either buy a fireplace or experiment and build your own fireplace. Either way, sitting by the fire, wrapped in a cozy blanket is probably the best feeling in the world.
Or you can use an outdoor electric heater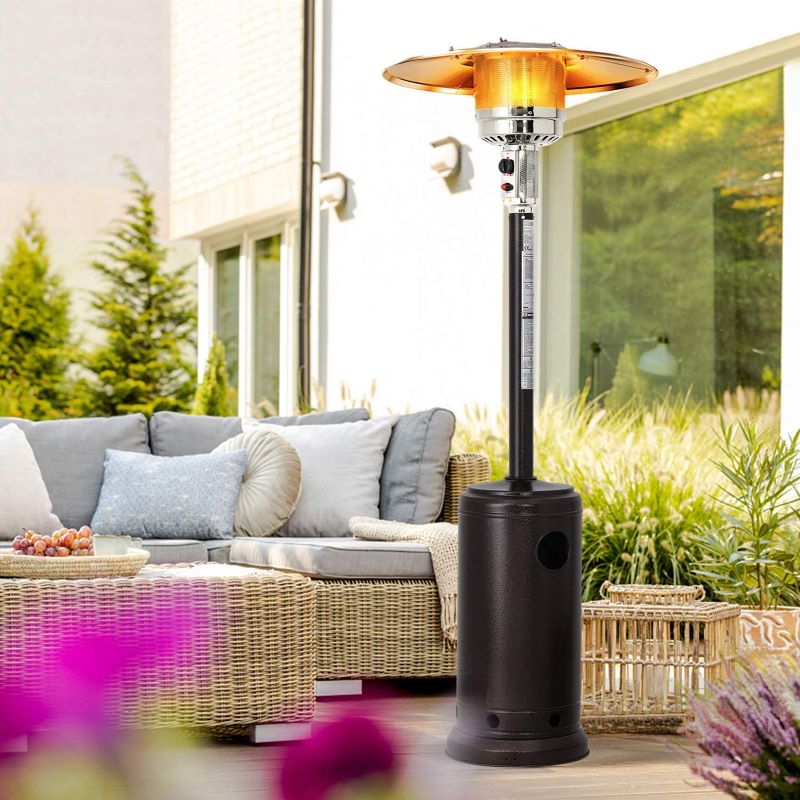 ---
Get an outdoor electric heater
If you don't really want to face the fire and are looking for an easier way to keep warm outside even in the coldest temperatures, then an outdoor electric heater is just what you need. You can buy them all over the place, they vary in sizes and shapes, so you can use them even in the smallest spaces. Trust us, it's a good investment to make.
Create a warm atmosphere with light garlands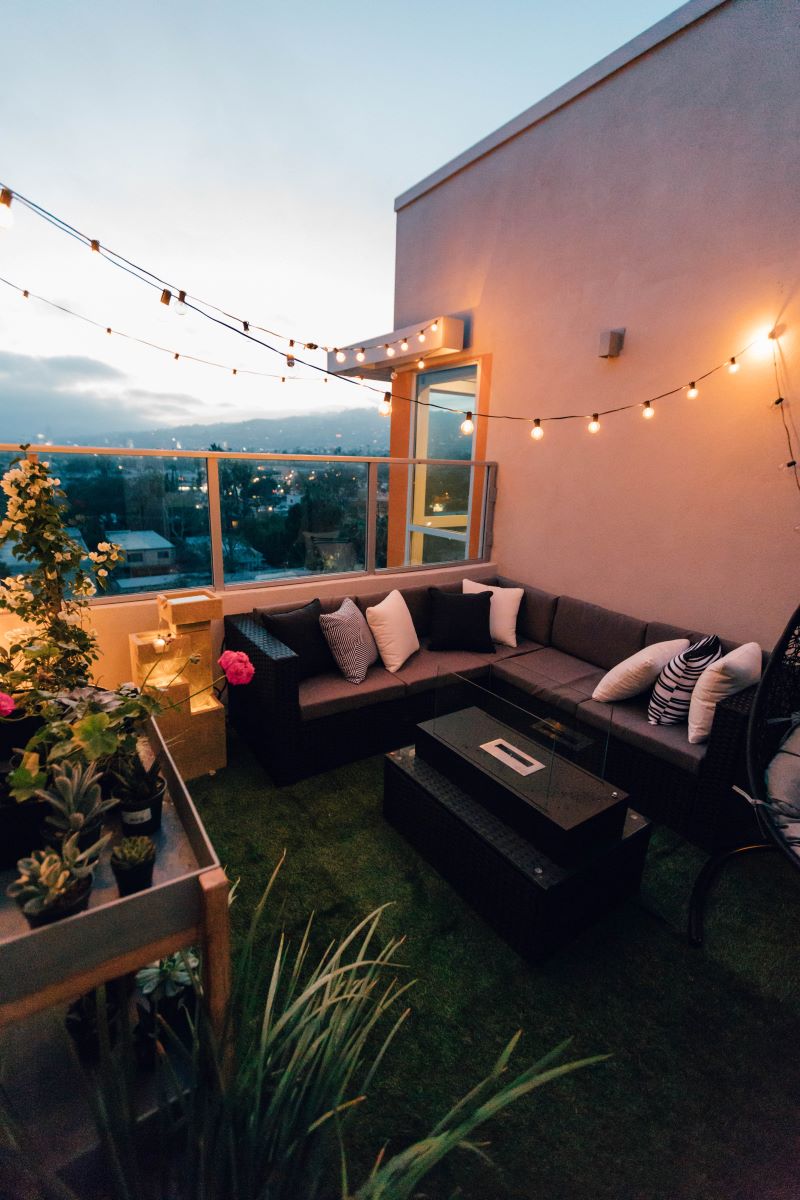 Set the mood with some lighting
People often underestimate lighting, but it's actually the only thing that can set the mood for any space. Therefore, you shouldn't be afraid to experiment with different lights. What is important is that you get it with warm light. So whether you choose string lights or lanterns, your garden will definitely be more beautiful than ever. Although the fire can create a really warm and cozy light, you can always add a few lanterns around, so that your backyard will be illuminated.
Source link